Encyclopedia of Psychology

This site promulgates the theory of Dr. Eugene Gendlin. Focusing is inward bodily attention. It is a way of getting a body sense of how you are in a particular life situation.

A "gathering place" for Mental Health and Applied Behavioral Science Professionals.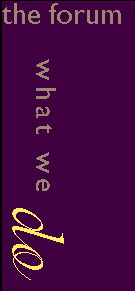 A forum for the Psychoanalytic Study of Film is an international interdisciplinary organization.

The Department of Womens' and Gender Studies at the University of Saskatchewan hosts links on these topics.

"The IALMH is founded on the belief that issues arising from the interaction of law and mental health can best be addressed through multidisciplinary and cross-national approaches, drawing on law, the health professions, the social sciences, and the humanities."

The site of the Journal of Family Psychology

"Classical Adlerian psychology is a values-based, fully-integrated, theory of personality, model of psychopathology, philosophy of living, strategy for preventative education, and technique of psychotherapy. Its mission is to encourage the development of psychologically healthy and cooperative individuals, couples, and families, in order to effectively pursue the ideals of social equality and democratic living . A vigorously optimistic and inspiring approach to psychotherapy, it balances the equally important needs for individual optimal development and social responsibility."

Carl Gustav Jung (1875-1961) Amid all the talk about the "Collective Unconscious" and other sexy issues, most readers are likely to miss the fact that C.G. Jung was a good Kantian.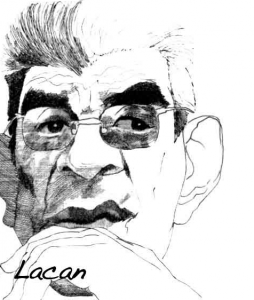 A of the ideas and theory of Jacques Lacan.

National Library of Medicine — very useful for doctors, researchers and hypochondriacs.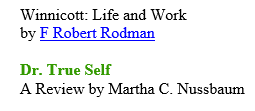 Unlike Freud, Donald Winnicott is not a cultural icon, read in Great Books courses, revered and reviled. Unlike Jacques Lacan, he is not an intellectual cult figure, with a band of zealous disciples and an impenetrable jargon. There is no school of Winnicott; there are no courses in his methods. All this is as he wished it.

The is Thomas Ogden's reading of D. W. Winnicott's 1945 paper, Primitive Emotional Development." The paper contains the seeds of virtually all of Winnicott's contributions to psychoanalysis.

Towards a rational diagnosis for children with complex trauma histories.

Ellert R.S. Nijenhuis, Ph.D., is a clinical psychologist, psychotherapist, and researcher. He received his Ph.D., cum laude, at the Medical Department of the Vrije Universiteit Amsterdam for his book: Somatoform dissociation: Phenomena, measurement, and theoretical issues [currently in reprint with W.W. Norton, New York].

"A must see reference link about trauma related issues that every therapist should know and practice"

This site has a fairly complete list of Adam Crabtree's published writings with many of them downloadable.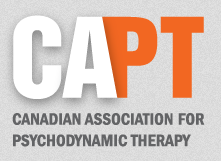 The official website of the Canadian Association for Psychodynamic Therapy.
http://www.ticp.on.ca
This training institute in Toronto teaches Self-Psychology and has an interesting roster of speakers and conferences.
http://www.ipa.org.uk/
The International Psychoanalytic Association is the world's primary accrediting and regulatory body for psychoanalysis.
http://www.iiort.org/objecti.htm
The International Institute of Object Relations Therapy.
http://www.anxietycanada.ca/
Anxiety Disorders Association of Canada
http://www.cmha.ca/bins/index.asp
Canadian Mental Health Association
All about hormones.