Faculty
Sharon Bedard, RP, CTP Dipl, BA, BEd,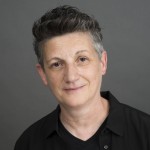 Sharon Bedard has a varied history of study which she brought into focus while she trained at The Centre for Training in Psychotherapy. Her history of study includes a B.A. in English Literature and Physical and Health Education and a Bachelor of Education both from York University, attendance in the program for Humanities and Psychoanalytic Thought; which offered an interdisciplinary perspective on the human psyche at the University of Toronto and training in design and photography at the Ontario College of Art. She taught in an alternative high school for seventeen years. She now focuses on her psychotherapy practice and combines this with an interest in photography, writing and the expressive arts; which bring together a diverse history of study and a love of learning and teaching. She lives in Toronto with her partner.
Kristin Casady RP, CTP Dipl, MA

Kristin Casady holds an MA from the University of Chicago (MA, Germanic Studies, 1997), where she pursued doctoral work in modernist literature as well as in the theory and history of psychoanalysis. Inspired by a transformative experience of psychodynamic psychotherapy, she pursued training at the Centre for Training in Psychotherapy, graduating from the program in 2012 and joining the faculty in 2015. Her leading interest is in understanding how psychoanalytic theory matters in thinking about selfhood and relationality, psychic states, creativity, the development of intersubjectivity, trauma, and issues of social justice—often via encounter with the work of D.W. Winnicott. She lives with her family, and a rescue dog named Dodo, in Toronto.
Adam Crabtree RP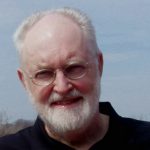 My work as a psychotherapist has over the years been for me closely allied with my interest in philosophy and the history of psychotherapy, and my academic work, described above, has benefited from my clinical experience while, in turn, my clinical work has benefited from my philosophical and historical research.  I have had the good fortune to be able to bring about a fruitful integration of my various interests and skills. For more information about Adam Crabtree's interests and writings, please see:   http://www.adam-crabtree.com  
Judy Dales RP, BA
Judy Dales is a Registered Psychotherapist. She holds a B.A. from the University of Windsor where she studied History, English Literature and Philosophy. She is a graduate of the Advanced Training Program in Psychoanalytic Psychotherapy(ATPPP) at the Toronto Psychoanalytic Society(TPS)where she is an Affiliate member. She teaches in the ATPPP program and has been on the Education Committee at the TPS for 20 years. Judy has been a member of the study group facilitated by Dr. Joshua Levy for 15years. The focus of the group is in-depth study of psychoanalytic theory and clinical practice with an emphasis on creative criticism. Judy has a particular interest in the CTP training group where she believes defenses and relationship issues, including transference and countertransference, can be effectively worked with preparing students for psychodynamic psychotherapeutic work with clients. She holds a permanent high school teaching certificate in Ontario. She taught English Literature and Composition to students in senior grades for 9 years. She has been a psychoanalytic psychotherapist in private practice for over forty years
Peter Dales, RP, BA
Peter Dales studied at the University of Toronto and taught high school for seven years. Since 1972 he has practiced therapy full-time, with a special interest in group therapy.
Ingrid Dresher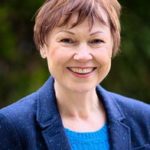 Ingrid Dresher RP, MScN has been practicing as a psychotherapist for more than 40 years, working with people who seek relief from depression, anxiety, and relationship problems. Her practice covers a spectrum of ages and issues, including chronic illness, domestic abuse, childhood sexual abuse, and addictive processes. She has also worked with people who are trying to cope with grief and loss. Her clients have included couples dealing with complications arising from post-partum adjustments, young adults having difficulties with "launching" in challenging economic times, and new Canadians struggling with cultural adaptation. She has taught at the Ontario College of Naturopathic Medicine, LingYu International Training Centre for Psychotherapy, and CTP.
Patricia Gaviria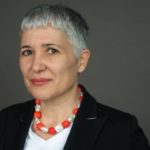 Patricia Gaviria holds a PhD from the University of Toronto (Policy Studies in Education), where she pursued doctoral work on the translation of Inuit rights into postsecondary education in their territories. The culmination of this work, which coincided with the welcoming of her child, brought about a necessary pause to examine these transformative experiences against the backdrop of her own life displacements. Inspired by her psychodynamic work in therapy, Patricia decided to pursue training here at CTP. She is currently invested in psychoanalytic theory as it draws the coordinates of our subjectivities and intersubjectivities in plural. She lives with her partner, son, and cat in Toronto, 26 streetcar stops from CTP @ Randolph.
Cathleen Hoskins, RP, CTP Dipl, MA
Cathleen Hoski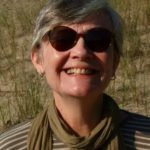 ns earned her BA at Bryn Mawr College, did graduate work at University College London and Yale University, im- migrated to Canada in 1976 and graduated from The Centre for Training in Psychotherapy in 1994. Her teaching and practice are enriched by studies in the existential dimensions of psychotherapy, hermeneutic phenomenology and literature, with special interests in the intergenerational transmission of trauma, intersectional themes in immigrant experiences, and implications of the global climate crisis for psychotherapy. She is married and lives in Toronto with her three-generational family.
Janie Kim, RP, CTP Dipl, BMus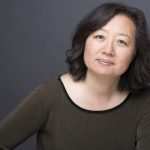 Janie Kim graduated from University of Toronto with a Bachelor of Music in Performance. She held positions as a violinist with the opera and the ballet orchestras in Toronto before her studies at CTP. Janie graduated from CTP in 2008 and has had a private psychotherapy practice since then.
Janie's special interests have been Daseinsanalysis and Authentic Movement. She started to co-facilitate the Authentic Movement classes at CTP with Anna Binswanger-Healy in 2015. In 2016, she became a graduate fellow and in 2017 joined the CTP faculty.
Gord, MacLeod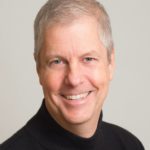 A graduate of the University of Toronto's Opera Division, Gord spent his 20's performing with major orchestras and opera companies in Canada and in Europe.  He then worked for 25 years in the supported employment field.  After completing a diploma at the CTP in 2006, Gord went on to study at the Sensorimotor Training Institute.  Gord joined the CTP faculty in 2018. At present he is a lecturer, Training Group leader, and he facilitates the Trauma Concentration. Gord is a past president of the Canadian Association for Psychodynamic therapy (CAPT).
Susan Wood, RP Registrar CTP
Susan graduated from the University of Toronto in 1974. She has had extensive, diverse training and education in psychodynamic psychotherapy and other psychotherapy modalities. She has been a therapist in private practice and group settings since 1979.Susan has also been a therapy educator, curriculum developer, and supervisor since 1985and has worked with the Ontario College of Naturopathic Medicine, Ling Yu North America-China Training Program in Psychodynamic Psychotherapy, and is currently at CTP where she is Registrar. She is a Past President of the Canadian Association for Psychodynamic Therapy and joined the CAPT board in 2006. Her motivation for this was to advocate for the inclusion of abroad range of psychotherapy modalities and forms of training in the regulation of psychotherapy.
---
---
Faculty Emeritus
 Anna Binswanger-Healy
Anna Binswanger-Healy moved in 1984 from Switzerland to Toronto. She graduated in special education and worked for twelve years at the University Clinic for Child Psychiatry in Zurich. She has a diploma in existential analysis (Daseinsanalytishes Institute für Psychotherapie und Psychosomatik, Zurich) and has experience and training in biodynamic bodypsychotherapy (Boyesen Centre, London, England), psychodrama and therapy with children, adults, couples, families and groups. In the last five years she has deepened her studies in developmental and authentic movement and is teaching in both areas. She is the mother of two adult daughters.
Eric Evans, RP, CTP Dipl, BMus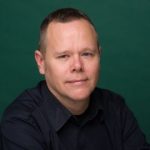 Trained originally as a classical musician, earning a BMus in performance from the University of Toronto. From there he had a career as one of the managers at Caversham Booksellers, one of the few mental health bookstores in the world. He then began study at the Centre for Training in Psychotherapy, graduating in 2003. While in practice since then, he has also been studying literature in relation to psychotherapy, existential philosophy, phenomenology, and French psychoanalysis. He has been on the board of the Canadian Association for Psychodynamic Therapy for three years, two as President. Also with CAPT, he has been a member of the Advocacy and Outreach Committee for four years, making submissions to the transitional Council of the CRPO and Ministry of Health and Long-Term Care relating to the regulation of psychotherapy in Ontario.
Gayle Burns, Former RP, CTP Dipl, MScN
Gayle Burns studied at the University of Manitoba, the University of Toronto, and the Centre for Training in Psychotherapy. During her varied clinical and teaching experiences in the field of nursing (1965-1991), among which included being a street nurse (Vancouver), adult health consultant (Toronto), and associate professor (Faculty of Nursing, University of Toronto), emerged her heightened awareness of a person's subjective experience in care of a viable self and in response to the other. During the years 1991 through 2016, in addition to having a private psychotherapy practice, Gayle offered individuals studying at CTP the theoretical and experiential perspectives from Interpersonal and Relational Psychoanalysis, infant research, and dream analysis, along with a clinical supervision that invited self-reflection. This valued time period embedded in psychotherapy continued the thread from the previous twenty-five years constituting an abiding interest in the primacy of the formation and maintenance of one's identity and sense of self. Since retiring in 2016, Gayle continues to nurture a keen interest in the dynamics of human life.
James Healy, MA, Dipl. cand., CG Jung Institute, Zurich Deceased
James Healy studied at Yale University (where he was later chaplain from 1960 to 1967), at Catholic University of America, and at St. Michael's College in the University of Toronto. He began a psychotherapy practice in 1969. After training with Alexander Lowen and John Pierrakos, he broadened his Freudian approach to include Reichian bodywork. From 1979 to 1981, he pursued further training in Reichian work at the Boyesen Centre in London, England. From 1982 through 1984, he studied at the Jung Institute in Switzerland. He has conducted ongoing training groups in Canada, England, Germany, Austria and Switzerland.
Sharon MacIsaac-McKenna, Former RP, PhD
Sharon MacIsaac-McKenna studied at the University of Saskatchewan and St. Michael's College in the University of Toronto. Her doctoral dissertation was published as Freud and Original Sin (Paulist Press, 1974). Since 1971 she has taught psychology and psychology of religion in universities and community colleges, has become a mother, and has trained and practiced as a therapist. At present, she practices and teaches in Toronto and Caledon East.
Bev Witton, Former RP, CTP Dipl, PT reg
Bev Witton graduated from the University of Toronto (Physical and Occupational Therapy) in 1970 and from the Centre for Training in Psychotherapy in 1995. She is in private practice in Toronto with a focus on individual and group work. Her therapeutic approach is influenced by the traditions of mother-infant observation, body psychotherapy and traumatology and reflects her deep belief in the somatic underpinnings of psychological life.
Jackie Herner, Former RP, CTP Dipl, BA, ECE, Deceased
Jackie Herner studied at the University of Manitoba, where she graduated with a Bachelo of Arts degree in English Literature and Sociology. She went on to attain her Certificate in Education from the Faculty of Education, University of Manitoba. Jackie specialized in Early Childhood Education and worked for many years with children aged eighteen months to nine years. She then trained as a psychotherapist at the Centre for Training in Psychotherapy. She has completed her training in Sensorimotor Psychotherapy, a body-oriented therapy. Jackie has worked with adults in private practice since 1991.
Alice Jonathan R.P,  CTP Dipl, B.A. CTP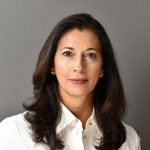 Alice is a graduate of The University of Western Ontario. She also studied at the Royal Conservatory of Music, University of Toronto where she achieved her Associateship in Piano Performance (A.R.C.T.) She then pursued her studies at The Centre
 for Training in Psychotherapy. She is a Registered Psychotherapist and 
has been in private practice since graduating from the CTP in 2000. 
A love of learning has led to continuous studies and clinical supervision. After being invited to be a graduate fellow in 2014, she worked as a seminar leader and trained as a group therapist. Alice joined the Faculty in 2017 and currently co-leads a training psychotherapy group
Philip McKenna, Former RP, PhD
Philip McKenna was born in Melbourne, Australia, and studied at the Australian National University (BA), the Dominican House of Studies (STL), and the University of Toronto (PhD). He has worked as a priest, as a lecturer in philosophy and interdisciplinary studies, and since 1970, as a psychotherapist and teacher.
---
---
Associate Faculty
Jai Colborne, RSW, MSW, CTP Dipl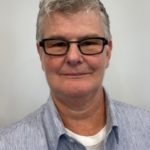 Jai Colborne has experienced diverse educational and career interests over the years. Jai holds degrees in Human Kinetics, Social Work, Education, and more recently a diploma at the Centre for Training in Psychotherapy. They have worked in sport & recreation, with street involved youth, and as an elementary school teacher. In addition to an exploration of the intrapsychic, Jai works with an anti-oppression lens and strives to consider how the many aspects that make up identity intersect and interact with familial and social systems. Their social location is a white, queer, able-bodied, gender fluid person.
Sara Gilchrist,RP,CTP  Dipl
Sara Gilchrist holds a Bachelor of Fine Arts from the University of Windsor. She is a Registered Psychotherapist and has been in private practice since graduating from the Centre for Training Psychotherapy in 2017. In late 2017, she began as a graduate fellow at the CTP and has since worked as a teaching assistant and trained as a group therapist. Sara joined the CTP as Associate Faculty in 2022 and currently co-facilitates one of the psychotherapy training groups. An artist at heart, she has spent significant time as a performer, a story editor, a musician, and a composer.
Joel Parker
JD Rodway
---
---
Graduate Fellows
Stefania Baresic RP CTP Dip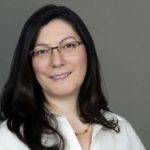 Born and raised in Italy, Stefania studied Slavic Languages and Literatures at the University of Florence, before immigrating to Toronto in 1991.
    She arrived at CTP through an indirect and eclectic learning path as a full-time housewife and mother, business owner and graduate of a six-year program in integrative energy medicine and bioenergetics.
   After graduating from CTP in 2020, interested in the way trauma, shame and dissociation shape relational, emotional and cognitive capacity and in the role of the body as a portal for healing, she trained at the Sensorimotor Psychotherapy Institute and took courses with D.Dana and J.Fisher.
   Stefania works in Toronto as a registered psychotherapist in private practice, supporting adults struggling with the intersecting effects of developmental, multigenerational, historical and social trauma. She lives in Stouffville with her partner.
Deirdre O'Sullivan RP, CTP Dipl.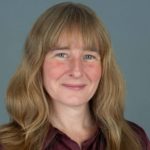 Deirdre O'Sullivan  Deirdre graduated from The Centre For Training in Psychotherapy in 2023 and works in private practice. Prior to this, Deirdre worked for over a decade at She Said Boom Records and Books and with the experimental music community in Toronto. She is interested in Intersectional frameworks, accessibility in psychotherapeutic spaces, and the ways in which oppressive systems affect us both internally and relationally.
Penelope Park RP, CTP Dipl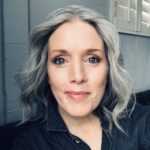 A member of the College of Registered Psychotherapists of Ontario (CRPO) and the Canadian Association for Psychodynamic Therapy (CAPT), I graduated from the six-year academic, experiential, and practical program at The Centre for Training in Psychotherapy in 2023. I have been practicing as a therapist since 2020.
From the University of British Columbia, I hold a Bachelor of Fine Arts.  Drawing on thirty years as a writer and performer, I bring a creative lens to my perspective and practice.
Mathew Peters RP (Qualifying), CTP Dipl. MMus 
---
---
CTP Administration
Phil LaRose, RP, CTP Dipl
Assistant Registrar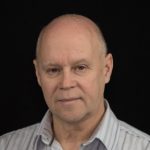 Phil@CTP.net