FACULTY
Sharon Bedard, RP, CTP Dipl, BA, BEd,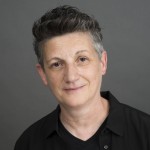 Sharon Bedard has a varied history of study which she brought into focus while she trained at The Centre for Training in Psychotherapy. Her history of study includes a B.A. in English Literature and Physical and Health Education and a Bachelor of Education both from York University, attendance in the program for Humanities and Psychoanalytic Thought; which offered an interdisciplinary perspective on the human psyche at the University of Toronto and training in design and photography at the Ontario College of Art. She taught in an alternative high school for seventeen years. She now focuses on her psychotherapy practice and combines this with an interest in photography, writing and the expressive arts; which bring together a diverse history of study and a love of learning and teaching. She lives in Toronto with her partner.
Kristin Casady RP, CTP Dipl, MA

Kristin Casady holds an MA from the University of Chicago (MA, Germanic Studies, 1997), where she pursued doctoral work in modernist literature as well as in the theory and history of psychoanalysis. Inspired by a transformative experience of psychodynamic psychotherapy, she pursued training at the Centre for Training in Psychotherapy, graduating from the program in 2012 and joining the faculty in 2015. Her leading interest is in understanding how psychoanalytic theory matters in thinking about selfhood and relationality, psychic states, creativity, the development of intersubjectivity, trauma, and issues of social justice—often via encounter with the work of D.W. Winnicott. She lives with her family, and a rescue dog named Dodo, in Toronto.
Adam Crabtree RP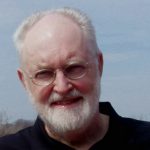 My work as a psychotherapist has over the years been for me closely allied with my interest in philosophy and the history of psychotherapy, and my academic work, described above, has benefited from my clinical experience while, in turn, my clinical work has benefited from my philosophical and historical research.  I have had the good fortune to be able to bring about a fruitful integration of my various interests and skills. For more information about Adam Crabtree's interests and writings, please see:   http://www.adam-crabtree.com  
Judy Dales RP, BA
Judy Dales holds a B.A from the University of Windsor. She is a graduate of the Advanced Training Program in Psychoanalytic Psychotherapy (ATPPP) at the Toronto Psychoanalytic Society where she is a guest member. She holds a permanent high school teaching certificate in Ontario.
She has been a psychoanalytic psychotherapist in private practice for over thirty years.
Peter Dales, RP, BA
Peter Dales studied at the University of Toronto and taught high school for seven years. Since 1972 he has practiced therapy full-time, with a special interest in group therapy.
Eric Evans, RP, CTP Dipl, BMus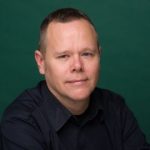 Trained originally as a classical musician, earning a BMus in performance from the University of Toronto. From there he had a career as one of the managers at Caversham Booksellers, one of the few mental health bookstores in the world. He then began study at the Centre for Training in Psychotherapy, graduating in 2003. While in practice since then, he has also been studying literature in relation to psychotherapy, existential philosophy, phenomenology, and French psychoanalysis. He has been on the board of the Canadian Association for Psychodynamic Therapy for three years, two as President. Also with CAPT, he has been a member of the Advocacy and Outreach Committee for four years, making submissions to the transitional Council of the CRPO and Ministry of Health and Long-Term Care relating to the regulation of psychotherapy in Ontario.
Cathleen Hoskins, RP, CTP Dipl, MA
Cathleen Hoskins studied at Bryn Mawr College, University College London, Yale University and The Centre for Training in Psychotherapy. Her teaching and practice are enriched by studies in the existential dimensions of psychotherapy, hermeneutic phenomenology and literature. She is also part of a group of colleagues engaged in an exploration of authentic movement and its implications for psychotherapy. Married and a mother, she has been in private practice since 1991 and has a special interest in the intergenerational transmission of trauma.
Alice Jonathan R.P,  CTP Dipl, B.A. CTP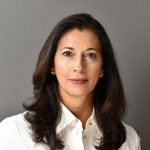 Alice is a graduate of The University of Western Ontario. She also studied at the Royal Conservatory of Music, University of Toronto where she achieved her Associateship in Piano Performance (A.R.C.T.) She then pursued her studies at The Centre
 for Training in Psychotherapy. She is a Registered Psychotherapist and 
has been in private practice since graduating from the CTP in 2000. 
A love of learning has led to continuous studies and clinical supervision. After being invited to be a graduate fellow in 2014, she worked as a seminar leader and trained as a group therapist. Alice joined the Faculty in 2017 and currently co-leads a training psychotherapy group
Janie Kim, RP, CTP Dipl, BMus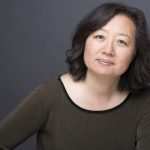 Janie Kim graduated from University of Toronto with a Bachelor of Music in Performance. She held positions as a violinist with the opera and the ballet orchestras in Toronto before her studies at CTP. Janie graduated from CTP in 2008 and has had a private psychotherapy practice since then.
Janie's special interests have been Daseinsanalysis and Authentic Movement. She started to co-facilitate the Authentic Movement classes at CTP with Anna Binswanger-Healy in 2015. In 2016, she became a graduate fellow and in 2017 joined the CTP faculty.
Ken Ludlow, RP, MA, MEd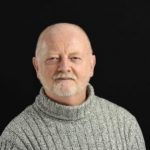 Ken Ludlow studied at Wilfrid Laurier University, the University of Toronto and the Centre for Training in Psychotherapy. He is a former college teacher who has had a private psychotherapy practice since 1986.He has been a member of the CTP faculty since 1993.
Gord, MacLeod
Philip McKenna, RP, PhD
Philip McKenna was born in Melbourne, Australia, and studied at the Australian National University (BA), the Dominican House of Studies (STL), and the University of Toronto (PhD). He has worked as a priest, as a lecturer in philosophy and interdisciplinary studies, and since 1970, as a psychotherapist and teacher.
Susan Wood, RP, BA (Hons)
Graduated from the University of Toronto in 1974. She has had extensive, diverse training and education in psychodynamic psychotherapy and has been a therapist in private practice and other settings since 1979. She is highly experienced working with adults, groups, couples and families and co-facilitates a CTP psychotherapy training group. Susan has been a therapy educator and supervisor since 1985. She is a founding faculty member and registrar of the LingYu North America-China Training Program in Psychodynamic Psychotherapy. Her therapeutic approach is influenced by attachment theory, child development, meditation and body-centred psychotherapy. She is Past President of the Canadian Association for Psychodynamic Therapy and is the current Registrar at the Centre for Training in Psychotherapy.
---
FACULTY EMERITUS
 Anna Binswanger-Healy
Anna Binswanger-Healy moved in 1984 from Switzerland to Toronto. She graduated in special education and worked for twelve years at the University Clinic for Child Psychiatry in Zurich. She has a diploma in existential analysis (Daseinsanalytishes Institute für Psychotherapie und Psychosomatik, Zurich) and has experience and training in biodynamic bodypsychotherapy (Boyesen Centre, London, England), psychodrama and therapy with children, adults, couples, families and groups. In the last five years she has deepened her studies in developmental and authentic movement and is teaching in both areas. She is the mother of two adult daughters.
Gayle Burns, Former RP, CTP Dipl, MScN
Gayle Burns studied at the University of Manitoba, the University of Toronto, and the Centre for Training in Psychotherapy. During her varied clinical and teaching experiences in the field of nursing (1965-1991), among which included being a street nurse (Vancouver), adult health consultant (Toronto), and associate professor (Faculty of Nursing, University of Toronto), emerged her heightened awareness of a person's subjective experience in care of a viable self and in response to the other. During the years 1991 through 2016, in addition to having a private psychotherapy practice, Gayle offered individuals studying at CTP the theoretical and experiential perspectives from Interpersonal and Relational Psychoanalysis, infant research, and dream analysis, along with a clinical supervision that invited self-reflection. This valued time period embedded in psychotherapy continued the thread from the previous twenty-five years constituting an abiding interest in the primacy of the formation and maintenance of one's identity and sense of self. Since retiring in 2016, Gayle continues to nurture a keen interest in the dynamics of human life.
James Healy, MA, Dipl. cand., CG Jung Institute, Zurich
James Healy studied at Yale University (where he was later chaplain from 1960 to 1967), at Catholic University of America, and at St. Michael's College in the University of Toronto. He began a psychotherapy practice in 1969. After training with Alexander Lowen and John Pierrakos, he broadened his Freudian approach to include Reichian bodywork. From 1979 to 1981, he pursued further training in Reichian work at the Boyesen Centre in London, England. From 1982 through 1984, he studied at the Jung Institute in Switzerland. He has conducted ongoing training groups in Canada, England, Germany, Austria and Switzerland.
Sharon MacIsaac-McKenna, RP, PhD
Sharon MacIsaac-McKenna studied at the University of Saskatchewan and St. Michael's College in the University of Toronto. Her doctoral dissertation was published as Freud and Original Sin (Paulist Press, 1974). Since 1971 she has taught psychology and psychology of religion in universities and community colleges, has become a mother, and has trained and practiced as a therapist. At present, she practices and teaches in Toronto and Caledon East.
Bev Witton, RP, CTP Dipl, PT reg
Bev Witton graduated from the University of Toronto (Physical and Occupational Therapy) in 1970 and from the Centre for Training in Psychotherapy in 1995. She is in private practice in Toronto with a focus on individual and group work. Her therapeutic approach is influenced by the traditions of mother-infant observation, body psychotherapy and traumatology and reflects her deep belief in the somatic underpinnings of psychological life.
Jackie Herner, RP, CTP Dipl, BA, ECE,
Jackie Herner studied at the University of Manitoba, where she graduated with a Bachelo of Arts degree in English Literature and Sociology. She went on to attain her Certificate in Education from the Faculty of Education, University of Manitoba. Jackie specialized in Early Childhood Education and worked for many years with children aged eighteen months to nine years. She then trained as a psychotherapist at the Centre for Training in Psychotherapy. She has completed her training in Sensorimotor Psychotherapy, a body-oriented therapy. Jackie has worked with adults in private practice since 1991.
---
---
CTP Administration
Phil LaRose, RP, CTP Dipl
Assistant Registrar