STORIES OF OEDIPUS – Alumni Description
In an 1897 letter to Wilhelm Fliess, Freud advanced his hypothesis to account for "…the riveting power of Oedipus Rex"—…
Stories of Oedipus – Jackie Herner – Oedipus Overview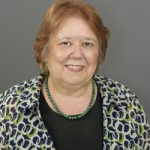 Welcome to "Stories of Oedipus". Over the course of the next two presentation evenings my colleagues and I will be musing with you on the play, Oedipus Rex, written by the great tragedian of the ancient Greeks, Sophocles…
Stories of Oedipus – Jackie Herner – The Ballad of Oedipus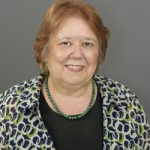 Well, once upon a time I visited the oracle of Delphi I was seeking peace of mind, I was trying to find myself, I guess. Instead I got a curse, and even more, what's worse, I can't reverse this mess…
Stories of Oedipus – John Gross – Triangles powerpoint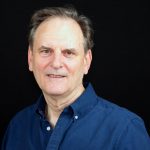 Stories of Oedipus – Sharon Bedard – Why Cant I Think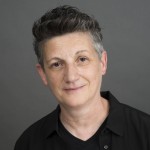 It seems to me that if I am to do justice to what I believe is Sophocles intent in writing Oedipus Rex, Oedipus at Colonus and Antigone, and if I am to be truly honest to the experience of being…
Stories of Oedipus – Frank Cherry – Oedipus the King
I want to take advantage of the informality of Alumni presentations and begin by talking about the coming together of two streams in my professional life—
Stories of Oedipus – Jackie Herner – Necessity, Choice and Chance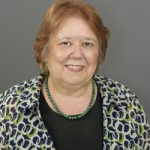 In his plays, Oedipus Rex and Oedipus at Colonus, Sophocles undertakes an exploration of the ancient myth, I believe, to find the true answer to the riddle of the Sphinx…
Ken Ludlow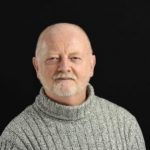 In his book "Hero With A Thousand Faces" the mythologist Joseph Campbell demonstrates how a recurring narrative pattern structures the mythical journey of the hero figure throughout the history of world mythology…
Adam Crabtree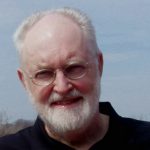 In the summer of 1961, I was a Benedictine monk in St. John's Abbey, Collegeville, Minnesota, studying for ordination as a Roman Catholic priest…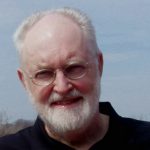 Huna is the name used to designate the magico/religious system developed in Hawaii. This system was studied by Max Freedom Long over many years and he published several books describing its theory and practice…
Jackie Herner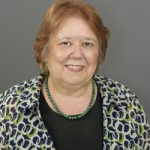 The pain of loss is an inevitable part of the human condition. Mourning is the natural response…
Sharon Bedard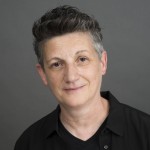 Photography, as a visual medium, is often understood to be capturing something "out there"…
Evermore Now: Daseinsanalysis and Early Development
Paula Thomson
It is a great honor to give the keynote address on the occasion of the 10th anniversary of The Society for Daseinsanalysis in Canada. As an early member of the Daseinsanalysis concentration…
Thinking with Paula's Paper (A Response to "Evermore Now: Daseinsanalysis and Early Development" 
Cathleen Hoskins
If responding is somehow to answer or call again to someone, then, Paula, I have already responded to your paper: having called you again and again B long-distance and late-night B during the energizing process of…
Sexuality, Gender and Sexual Orientation
Sharon Bedard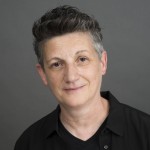 Sexuality is a psychodynamic creation and a provisional proposition…
Sharon Bedard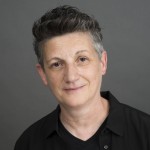 We are all heirs to a psychoanalytic and psychotherapeutic tradition and we enter that tradition to take up our full membership and responsibility…
1900—The Dawning of Psychoanalysis
Sharon MacIsaac-McKenna
Narrator: We meet to ask again: what is psychotherapy? Some of you here are at the beginning of your training, others are well into it, and still others "out there practicing". It is such a pleasure to have this day of conversation…
John Gross' Art Show: Slide Presentation
GRADUATE PRESENTATIONS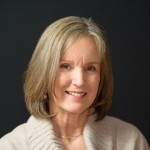 "OUTSIDE THE PROVINCE OF REASON" by Ursula Carsen
Intuition, its mechanism, how it works and why, has occupied my curiosity ever since my mid teens. I realized early in my youth that I "knew" things…
"TO SEE THE WORLD IN A GRAIN OF SAND, MOMENTS OF MEETING IN PSYCHOTHERAPY."
by Daniel Stern, conference notes by Leah Lucas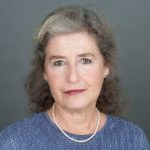 It is about pre-verbal and unconscious communication with infants and within a psychotherapy. He also speaks about the psychobiology of intersubjectivity…
Leah Lucas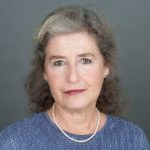 This paper is about Jewish Mysticism, The Kabbalah and Psychotherapy. Psychoanalysis and the therapeutic exploration of the unconscious…
Leah Lucas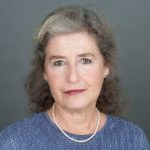 This paper speaks to the neurobiology of love, how the emotional mind transcends the dualism separating its psychological and biological aspects…
IS INTUITION THE UNCONSCIOUS GOD?
Leah Lucas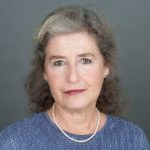 This paper written by a practicing psychotherapist explores the themes of mystic enlightenment, Zen Buddhist contemplation and psychoanalysis…
THE ARMS OF UNKNOWING: Illness as Opportunity
Ursula Carsen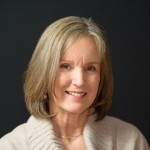 This presentation is a tribute to one woman's courageous struggle with cancer, her passage through the darkest corridors of the soul and how for her, night turned into the dawn of psychological and spiritual transformation…
Mary Ellen Young
Depression is a vast topic and can be discussed from a wide range of perspectives. I have narrowed my focus to psychoanalytic writings, specifically those that have depression as their primary subject…
PSYCHOTHERAPY AND BUDDHISM: AN UNFOLDING DIALOGUE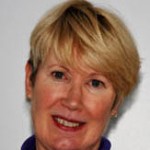 Janice Priddy and Diana Powell
1) There is suffering; 2) there is the cause of suffering; 3) there is the cessation of suffering; 4) there is the way leading to the cessation of suffering.
THE WALLPAPER PEOPLE: PSYCHIC FANTASY AS GUARDIAN OF TRAUMA OR AGENT OF TRANSFORMATION
Leah Lucas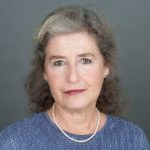 Compassion and power, within us all reside the tension of these two opposing forces. Compassion is connection, empathy, merger, oneness with the other. It can also be a trap, a burden. Power is the innate drive to break free and individuate…
JOURNEY TO THE HIMALAYAS: MEETING MY GURU
Leah Lucas.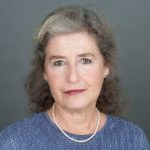 This morning I got up early to meditate. It is Sunday December 28, 2008, just a few days after Christmas. I am in my third floor studio. I look out of the window-facing west and see an enormous rainbow…
CTP PANEL PRESENTATION: WHAT IS PSYCHOTHERAPY?
Reflections inspired by Thomas Ogden's article "What I Would Not Part With"
David Westbrook
I wish to make a kind of plea for madness, and so I think I should first attempt to state clearly what I am talking about… 
David Westbrook
In 1897, Sigmund Freud began writing what to the end of his life he considered his greatest work, The Interpretation of Dreams. If we are to mark a beginning of the psychodynamic tradition…
LISTENING TO FIRE: THE POETRY AND SCIENCE OF MEDITATION
Leah Lucas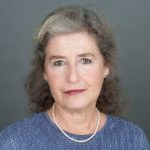 This presentation is divided into three sections: Oneness: the emptiness of all forms that is absolute fullness…
LISTENING TO FIRE: THE POETRY AND SCIENCE OF MEDITATION – PART TWO
Leah Lucas
Models of the Mind by Adam Crabtree (RTF)
2005
Risky Relating, Stories and Transformation: Humour in the Work of the Actor, Robin Williams
Gayle Burns
Shortly after being invited to speak today, while I was reviewing Robin Williams' films and seriously considering Moscow on the Hudson and One Hour Photo…
Leah Lucas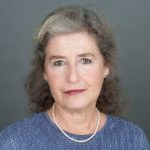 My journey into this theme of 'the other' began with my choosing of two foreign films to explore. Both of these films, one from Russia and one from New Zealand are quite unlike the mainstream Hollywood thrillers…
Attachment
Blade Runner by Jennifer Wolfe (RTF)
Mother and Son by Stephen van Beek (RTF)
The Birds by Jacqueline Herner (RTF)
Under the Volcano by Frank Cherry (RTF)
On David Lynch
Ken Ludlow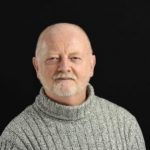 When my daughter, Simone, was two, a babysitter she really liked gave her a small rubber Bugs Bunny that McDonalds was handing out with "happy meals". It was an excellent little maquette of Bugs, and Simone adored it…
Papers from the What is Psychotherapy Day
The Moral Journey in Psychotherapy
Philip McKenna
The reflections I offer here are thoughts arising out of a long practice of psychotherapy and some teaching of psychoanalytic theory. As a therapist I am constantly attentive to how people imagine themselves and their lives…
Philip McKenna
I want to divide the morning into three parts: 1) I want to discuss our language about the body. This will move us into some reflections about the psychoanalytic theories and indeed some criticisms of them…
Sharon MacIsaac-McKenna
In February of 2005, the Minister of Health and Long-Term Care, the Honorable George Smitherman, asked HPRAC to investigate whether psychotherapy ought to be included among the regulated health professions….